Sell Your Heavy-Duty Engine and Transmission Core to River Valley Truck Parts
Do you have a used engine or transmission core you would like to turn into cash? We buy used heavy-duty engine core and transmission core!
We're always looking for various core from manufacturers such as Caterpillar, Cummins, Ford, International, Mack, Mercedes, Volvo, and more.
If you have core you would like to sell, please submit details in the form below, and we will get in touch to let you know our best price. If we can work out a deal, we can help arrange freight if needed.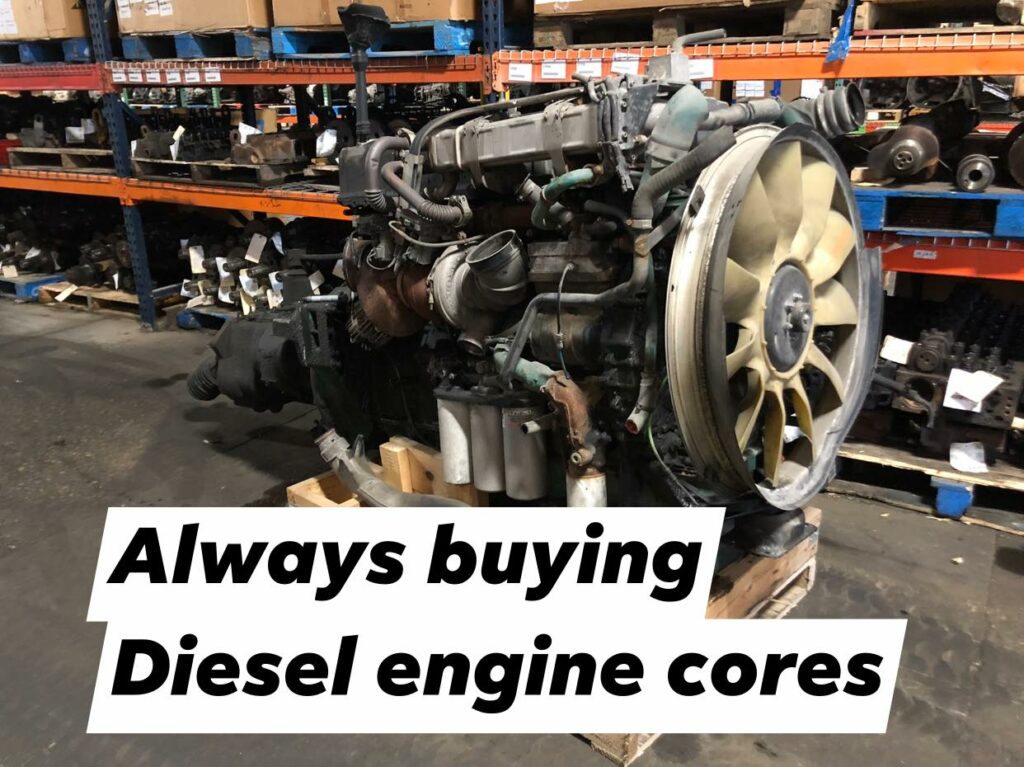 For a quote, please fill out and submit the form below.
If you have a list you would like to send, you may email it to: CoreBuying@RiverValleyTruckParts.com
Or call our core buyer directly at: (815) 614-2428